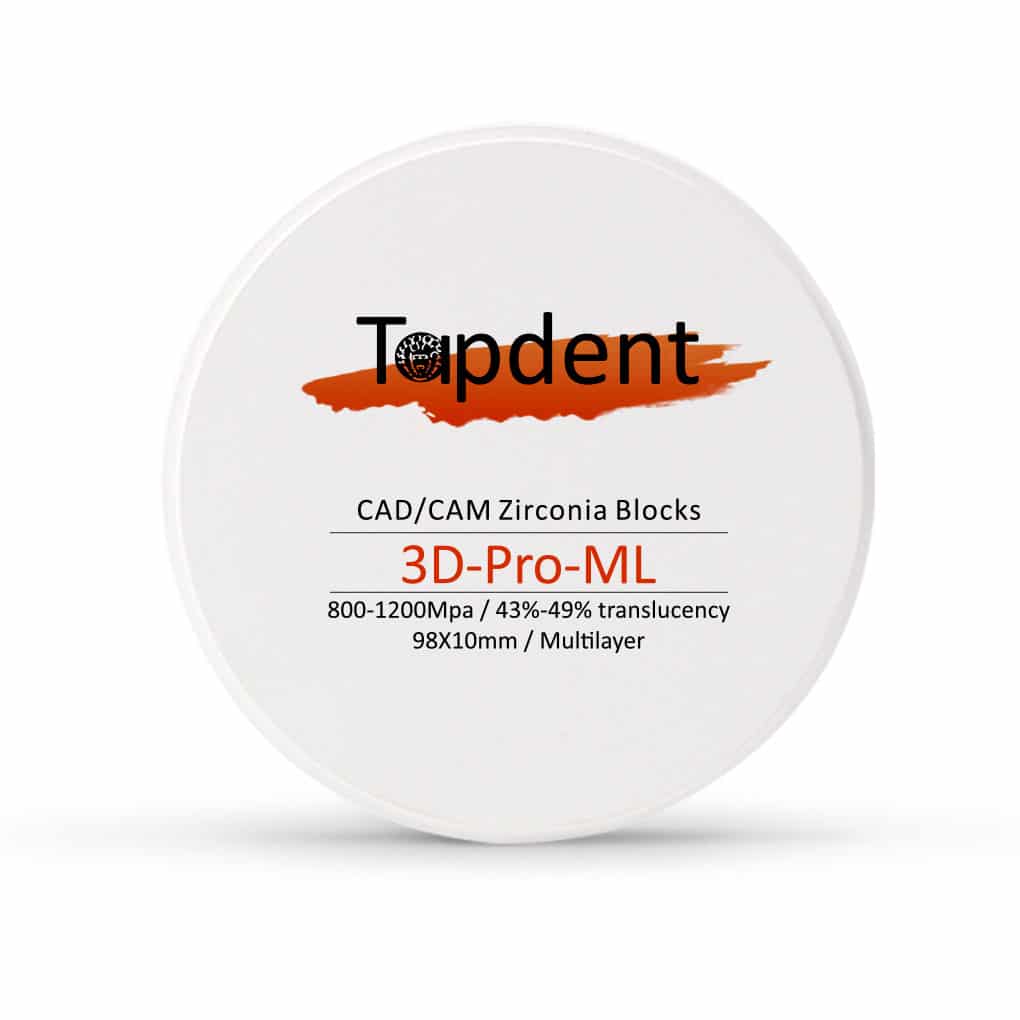 1. Outstanding Esthetics
2. Translucent And High Strength
3. Extensive Color Selection
4. Highest Flexural Strength
Categories: 3D-Pro-ML, Zirconia Blocks
Density after sintering : 6.09±0.01 g/cm3
Fracture toughness : ≥5Mpa.m0.5
Translucency : 43%-49%
Flexural strength after sintering : 800MPa-1200MPa
Sintering temperature : 1500℃
MATERIAL ADAPTATION SYSTEM

Own Factory Based: This means that we can better control production costs and quality, ad better meet customer needs

Next Day Shipping: We understand our customers' need for fast delivery, so we always keep sample stocks.

Experienced R&D Team: Our R&D team works closely with customers to understand their needs and develop better products

24 Quality Check-Points: We have strictly quality management standards that ensure  our products meet customer requirements.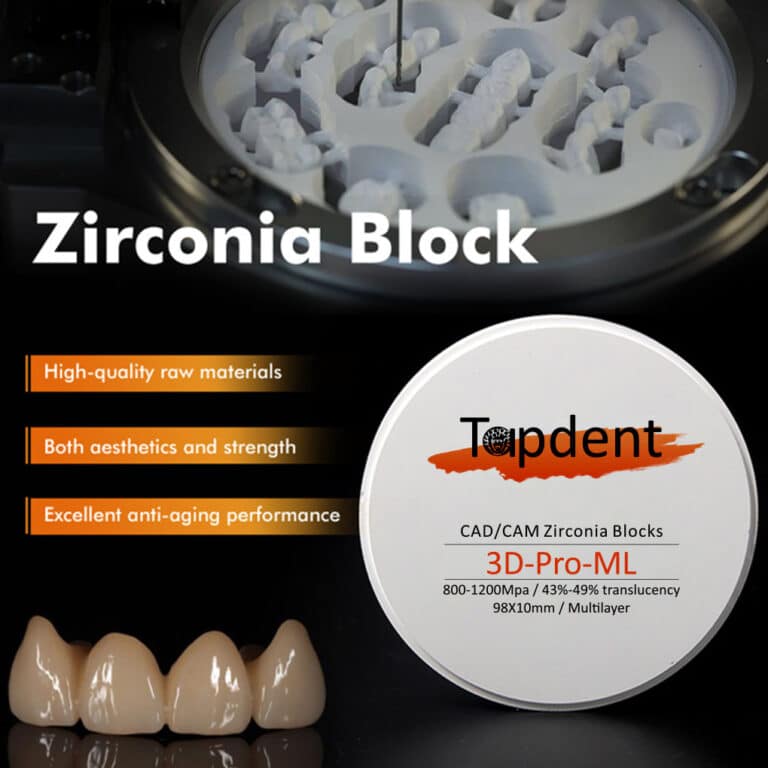 Our main products is CAD CAM dental zirconia blank, PMMA discs, PEEK discs, dental 3D scanner and introral scannner, etc
Our HT, ST, SHT white preshaded zirconia disc, ST, SHT, 3D Pro multialyer zirconia blocks are sold all over the world, Among them, our 3D Pro multilayer zirconia blocks has won unanimous praise from customers in Russia, Europe and United Ststes.